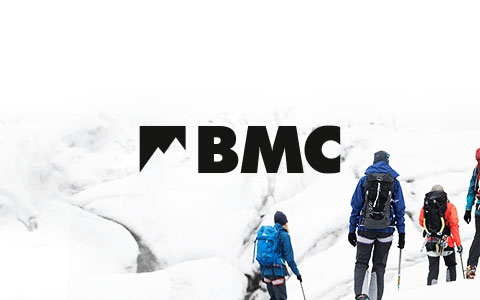 British Mountaineering Council
We're delighted to be the recommended retailer of the BMC. As the UK's largest retailer of climbing kit, we provide BMC members with the best gear to pursue their passion. As well as offering members a 15% discount in-store and online, we also support their access and conservation work. Along with Snow+Rock, we have recently extended our support even further to sponsor the BMC's Mend our Mountains : Make One Million campaign.

You may be familiar with the first Mend Our Mountains campaign which raised over £100,000 to help repair some of our most well used pathways. This time the BMC are setting their sights even higher, aiming to Make One Million. The funds raised will support a variety of regeneration projects across the UK's 15 national parks. To donate or for other ways to help out, just click here.
Partner Benefits and Services
From protecting and fixing footpaths, to defending access to crags and the outdoors, the BMC is here to fight for their members' rights as the voice of climbers, hill walkers, mountaineers, and all adventure enthusiasts. Join BMC to help support their work and receive up to 15% discount* at Cotswold Outdoor.

For any enquiries regarding partnerships please email: partnerships@cotswoldoutdoor.com
Inspiration, Tips & Advice
Cotswold Outdoor Guarantee