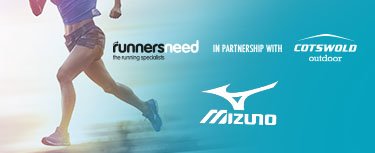 Mizuno and sporting success go hand in hand. They've seen a World Cup win, a Masters golf championship and a 100m world record, and now it's your turn.
With their neutral and stability running shoes, they combine elite performance with just-right comfort to provide runners of all abilities the perfect ride.
Mizuno's Wave technology helps to reduce impact while providing the smoothest transitions possible so you can maintain momentum and ride the wave.