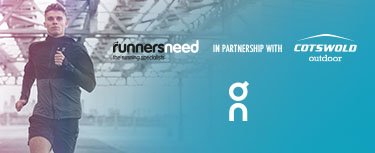 Despite only being founded in 2010, On is a global powerhouse of running. Having set out to revolutionise running, their shoes, with their innovative CloudTec technology, are now a go-to for professionals and amateurs alike.
The Swiss company's technoloy is based around soft landings and explosive take offs, they call it 'Running On Clouds'. Every one of their shoes has a form of the CloudTec midsole, though they sometimes vary in number and build, which makes them lighter, faster and more agile.
On have been making waves since they began with a 2011 study by the Swiss Federal Institute of Technology proving that runners wearing On had lower pulse rates and lower blood lactate levels.
Since then they've won multiple industry awards while their athletes have won Olympic and World Championship medals and broken the Ironman world record. And they've even partnered with compatriot Roger Federer to help develop the brand even further.