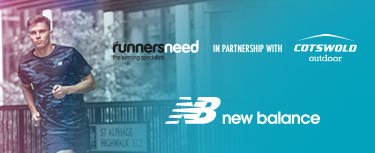 Innovation and excellence are what New Balance have always strived for. Their gear blends world class style and substance, with technical running shoes and clothing that will bring a boost to your training, whether you're running 5k or 50k.
New Balance have been committed to support from the very beginning, starting off making arch supports before making the first running shoe to come in different widths.
Today, they make world class running gear, with trail and road running shoes - still with different width options - including the Hierro, Vongo and the 1080, as well as leggings, shorts and tops.